10 Things Weve Learned About Boat and Pool Parties
Boat party season has launched in Ibiza and pool parties are in full swing in Vegas. If you're planning to do either for your hen weekend, take note! Here are 10 things we've learned about these parties from films and TV.
Bust out your best bikini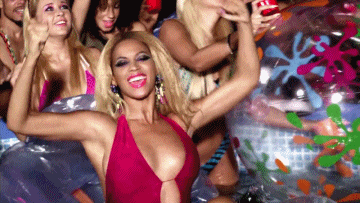 Boat and pool party etiquette dictates that you've got to make an effort. The flip flops you've been wearing for the last five years just won't cut it. Nor will scraping your hair back into a ponytail. It's like going to a club, only during the day. Take a leaf out of Bey's book. Curly hair, massive earrings, awesome bikini and foundation that requires industrial strength makeup remover.
Watch your drink!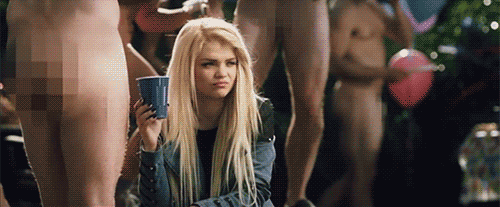 Book a VIP bed in advance
Get your beach club or pool party entrance booked before you go to Marbs or Vegas and you'll save a fortune. All of which will of course be spent on Mojitos.
Nothing is too OTT
Great Gatsby, anyone?
Dance!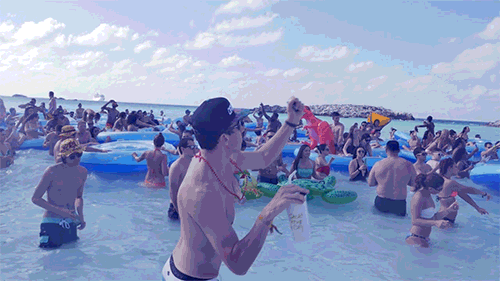 The sun's shining and the DJs are cranking out the party bangers. Get your groove on! This is a boat party, not Made in Chelsea, where no one dances at clubs. Ever. Put your champagne down and get a little crazy. Mark Francis isn't watching.
Don't get too plastered
Vomming overboard is not a good look. Remember - one rogue gust of wind and you'll end up with a vom-splattered bikini and the worst hairdo ever!
Stay on board
Fancy a swim in those warm, turquoise waters? If you're on a party boat, resist the temptation to jump overboard and swim to shore. Remember what happened to Simon in The Inbetweeners Movie? You have been warned!
Get wet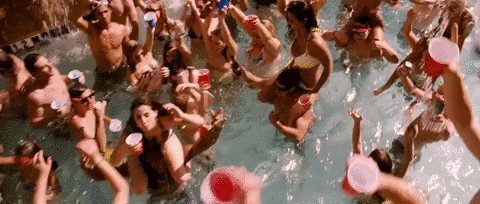 Ok, so I have no idea how you're supposed to keep hair, makeup and the aforementioned awesome bikini from getting in a right old mess, but if you're at a pool party, you've got to get in. You've made your entrance. Just go with it.
Eat something...but not too much
If you're off on a booze cruise, eating ain't cheating! You'll be on the boat for a few hours so will need to eat something beforehand to soak up all the shots and sangria. Tapas is always a winner.
Travel light
Leave those big beach bags at the hotel. There won't be lockers.
Oh, and one last thing - be nice to the crew, if you're booking boat charter. You might need them on side if things get a little out of hand!